We are fully licensed and insured and committed to meeting and going beyond expectations. We will work to make your dream space come to life, no matter how unique.
The MJH Construction team is committed to providing our customers with exceptional customer service through professional project management and the highest quality products to complete projects and exceed expectations. We want your house to feel like a home and be your favorite place to be. We are committed to providing you professional building, remodeling, design and construction management services.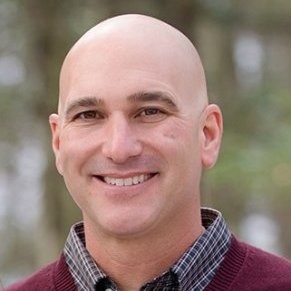 Mike Harkowa
Owner at MJH Construction, LLC
Owner and Founder, Michael J. Harkowa is a graduate of New York Institute of Technology with a Bachelor of Science Degree in Architecture. He has over 30 years of experience in the construction industry and has been a licensed contractor since 1989. He established MJH Construction in 1993 in Brentwood, NY, providing customers with remodeling and design services. In 1997, Mike moved to Maryland to pursue new opportunities in the remodeling and new construction markets as a founding member of Needwood Construction, LLC. He held the position of Senior Member/Partner of Needwood Construction, LLC for 15 years, as well as Vice President and later, President of Needwood Homes, Inc. for 9 years. In 2012, Mike re-established MJH Construction, LLC in Easton, Maryland with a commitment to provide professional building, remodeling, design and construction management services.

We recently hired MJH Construction for an extensive kitchen remodel. Overall, the finished project exceeded our expectations. Our dream kitchen was finished well within the deadline with high quality workmanship. Mike presented a very detailed proposal to us before we signed a contract that eliminated any concerns there would be surprise or hidden costs. Hire him!
Mike provided the design, craftsmanship, and supervision for the renovation of my house during the past 10 years. Careful with detail, sensitive to this 100 year old house, and considerate of budget, he did as he said and more and In a timely fashion. In all areas he exceeded expectations. More ahead… I have enthusiastically recommended him to others.
Mike and his team were absolutely wonderful! They did a beautiful job on our house renovation (converting a garage to family room and building a new garage) and were always polite, efficient, and thorough in their work. Their costs were reasonable and they provided excellent service. I would give them the strongest possible recommendation!
Let us know what you would like to create