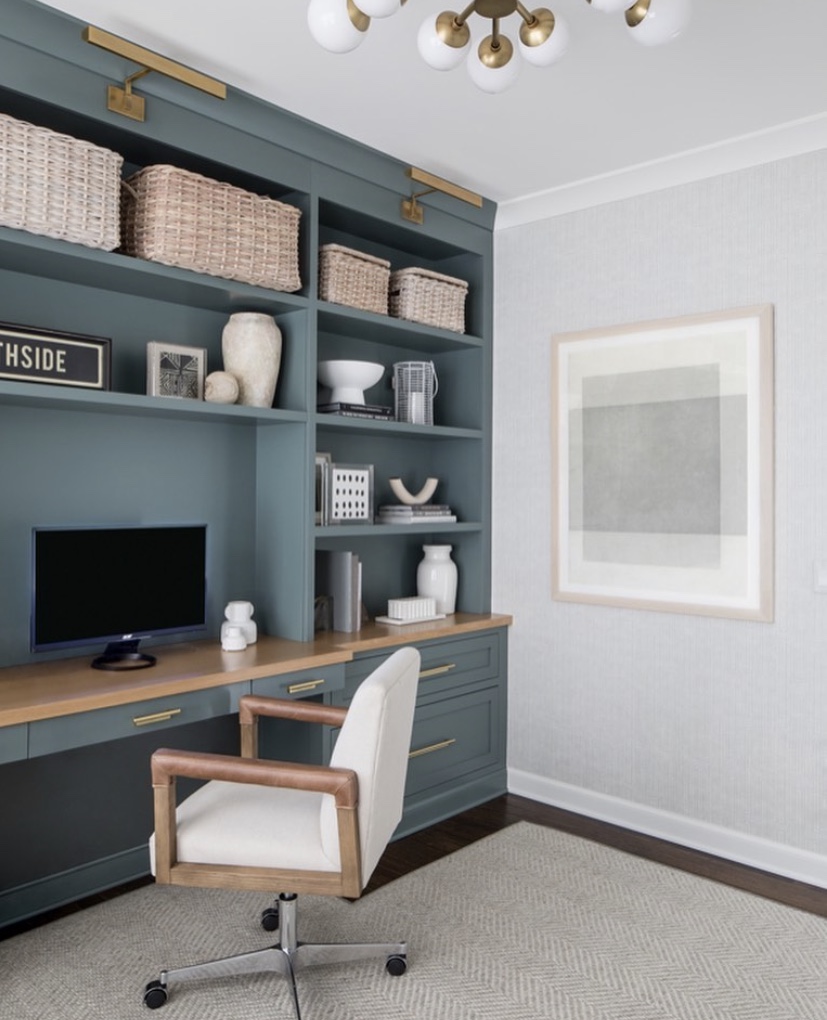 Design a Home Office that Works
This year has pushed you to work from home and you don't have the proper place to sit and work? Welcome to the club. You deserve the best where you can be not only productive but comfortable as well. 
The home office has never been more essential than today. Why not have the best possible work area for the area where you need to be at your best? Let our expert team of craftsman help you make the ultimate custom home office. Make your new short trek to the office worth it.
Things to Consider:
What are your needs?

Lighting

Personality of the space

Location in the house (away from distraction)

Storage needed

Furniture you want to use

 
Boost Productivity.
We want you to feel good about the space you may be spending a large chunk of your day in. Think about what functions you would like your new home office to serve and we will work with you. Whether it's removing walls, changing floors, or building cabinets, we will make your home office fit your needs.
If you're thinking of taking the leap and building this space, we encourage it! As a bonus, adding a home office to your home may qualify for a tax deduction.
You may have a designated room available for a facelift, but even if you do not, that should not stop you. Not only do we build home offices, but we do home additions that can then ultimately be made into your home office.
Want to create a home office?